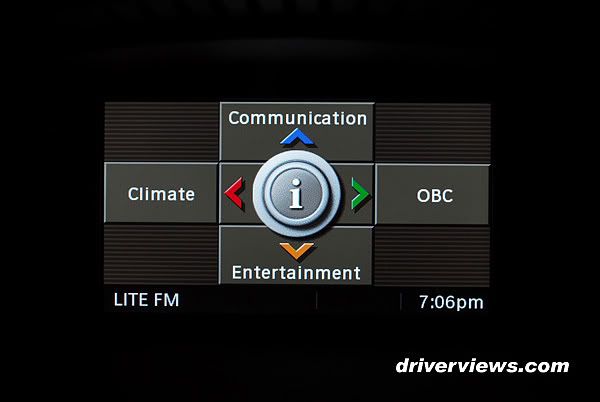 I came across this limited version of the I Drive in the entry level BMW 523i. The features are very basic compared to the other I Drive model which I had sampled earlier. This system lacks the Navigation System Professional (GPS) and comes with a smaller LCD screen of 6.5 inches.
The car is still equipped with the same control module at the console near the hand brake and auto transmission lever. However, the short cut 'NAV' button for GPS is only for show since the car does not come with GPS.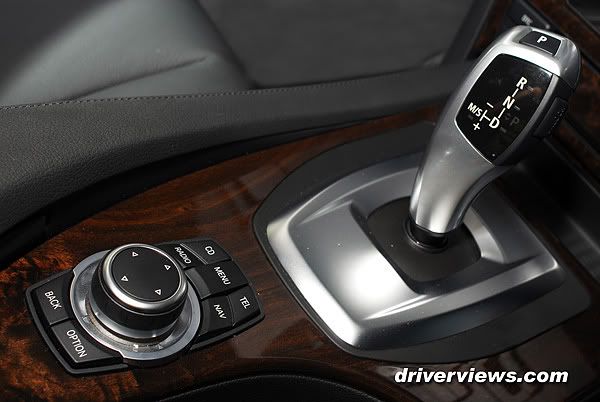 This I Drive Controller gives graphical access to 5 areas of the car namely, Communication (Telephone), Climate, Entertainment, On Board Computer (OBC) and Information. This I Drive system is not very complex. If you do get lost along the way, just press on the shortcut 'MENU' button on the control module to return to the main menu and start again.
These are sample screen shots under "Communication" and its submenus:-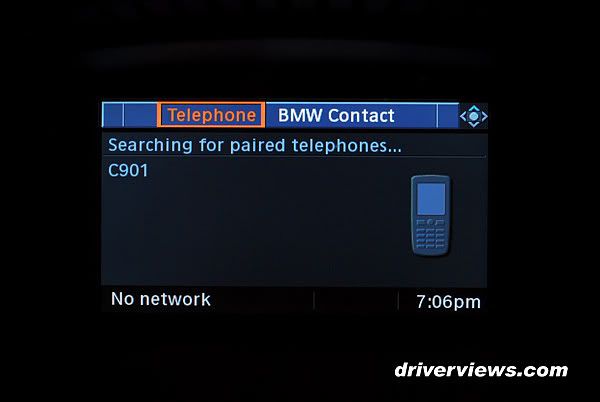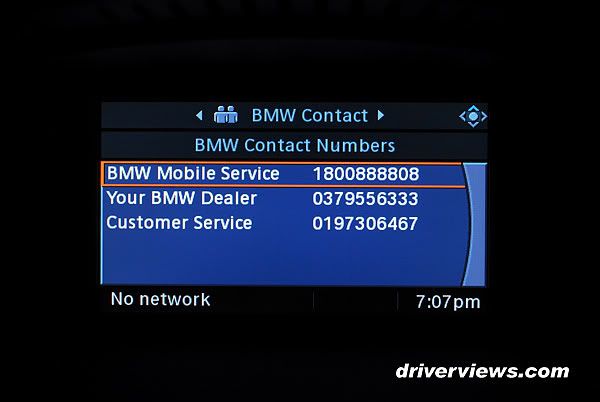 These are sample screen shots under "Climate" and its submenus:-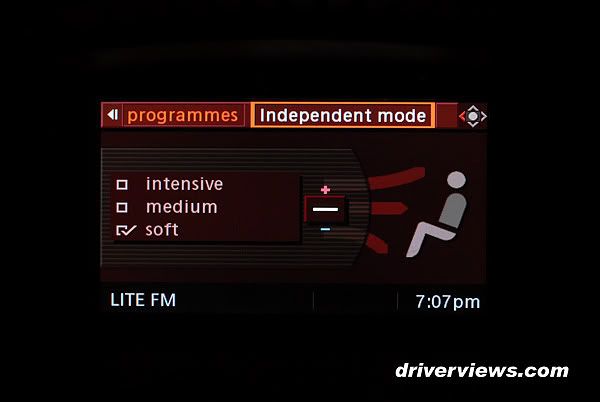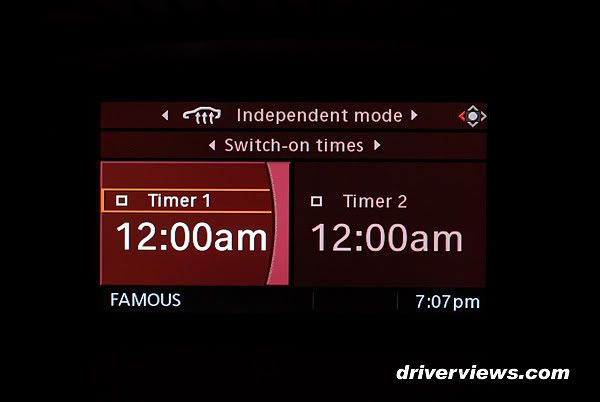 These are sample screen shots under "Entertainment":-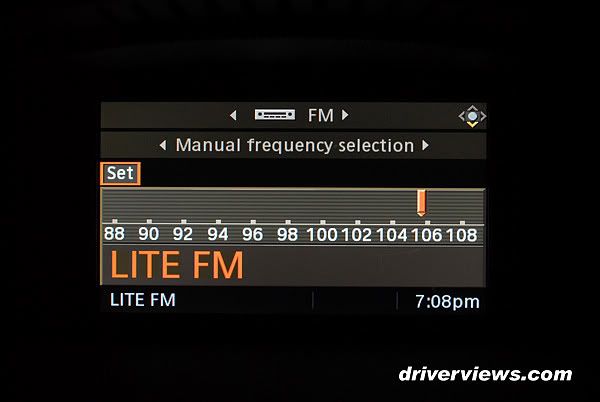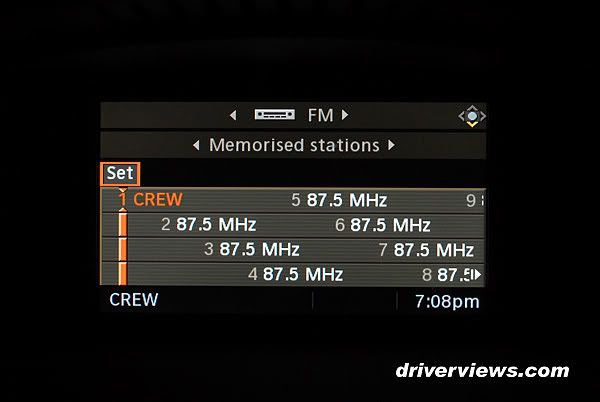 These are sample screen shots under "On Board Computer" and its submenus:-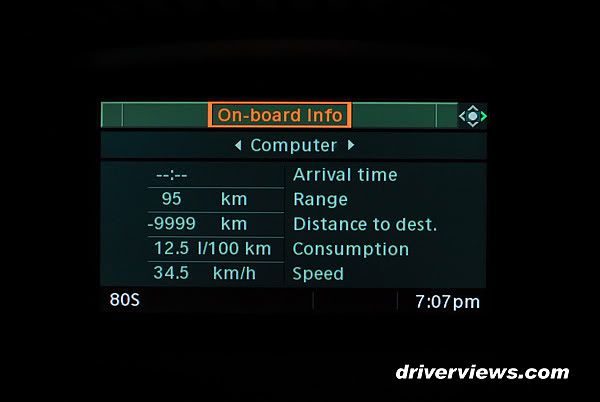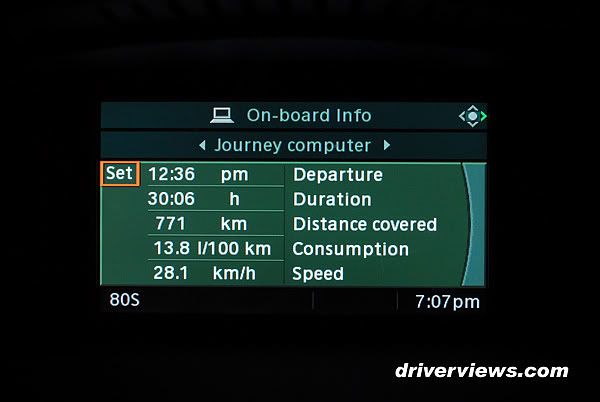 To enter into the "Information" menu you will need to press on the main circular button. The submenus enable you access crucial vehicle information and customise your own settings on the car. These are sample screen shots under "Information" and its submenus:-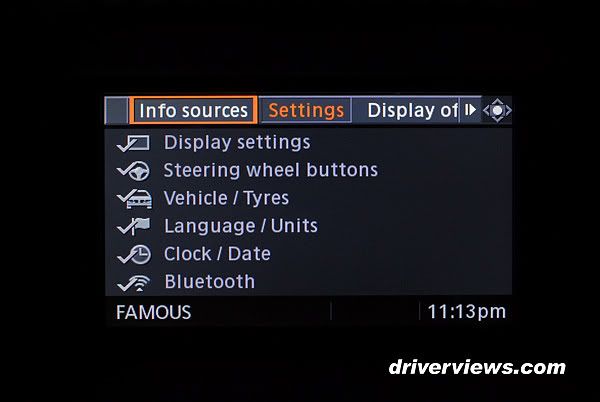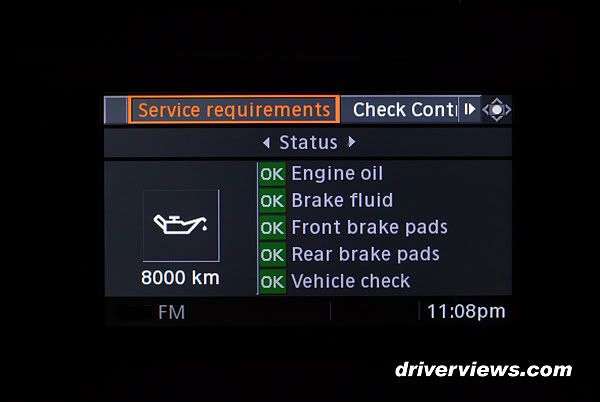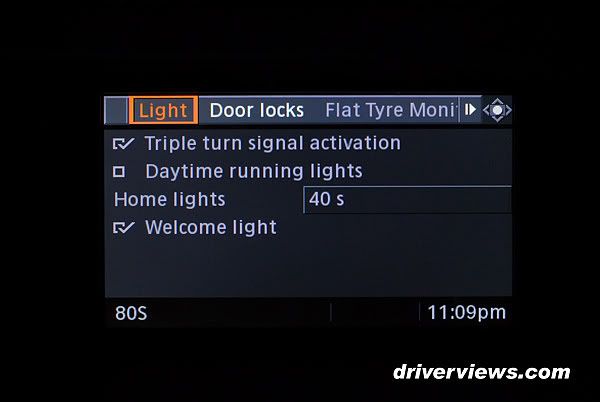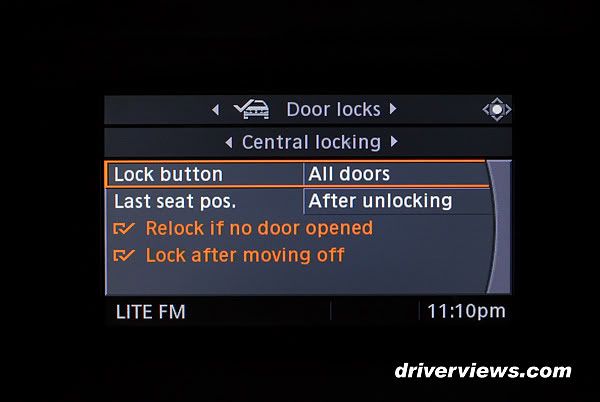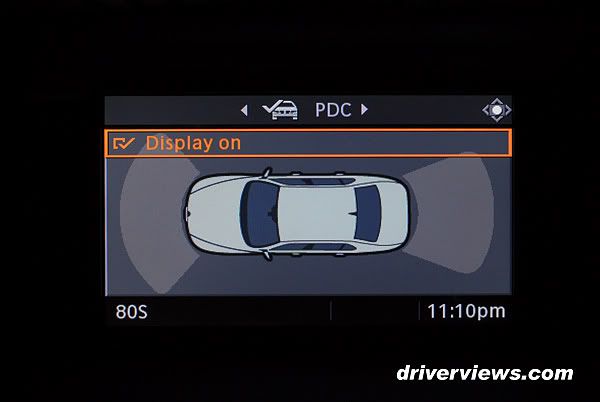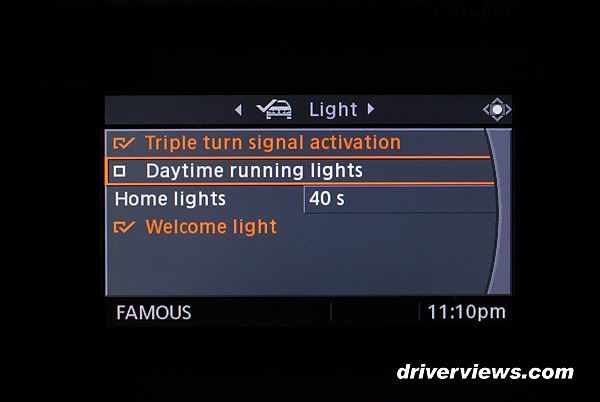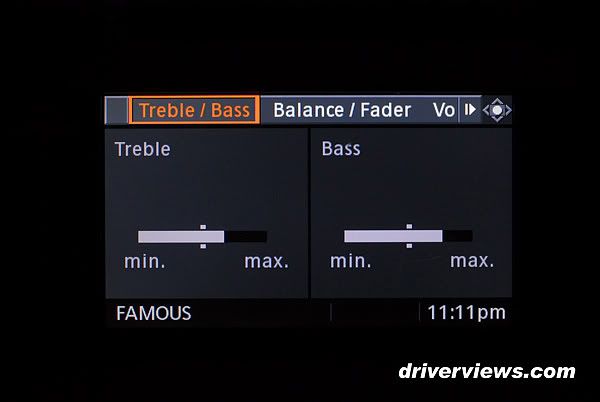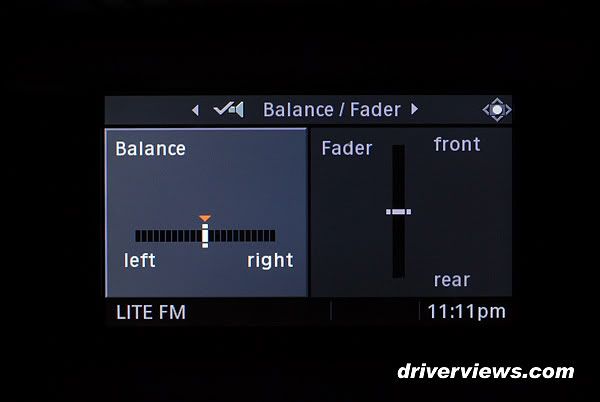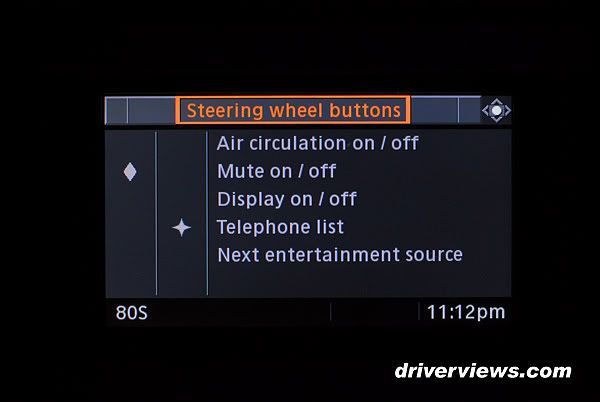 3/1/2010